University of Wollongong — Uni X
Problem:
UOW's current internal brands have no visual overlap, with many mixed brand assets that are not recognised as one entity.

Brief:
Align all five brands and create a system that can be further implemented by the inhouse team

Solution:
Using the visual language established in many American colleges as a the basis for the brand. We aligned all five brands through a strong use of typography, a refined tone of voice and a grid system, allowing messaging to be dialed up and down and clearly communicate to its audience; students.

We also brought back the universities infamous duck mascot, to add an extra layer of personality to the brand.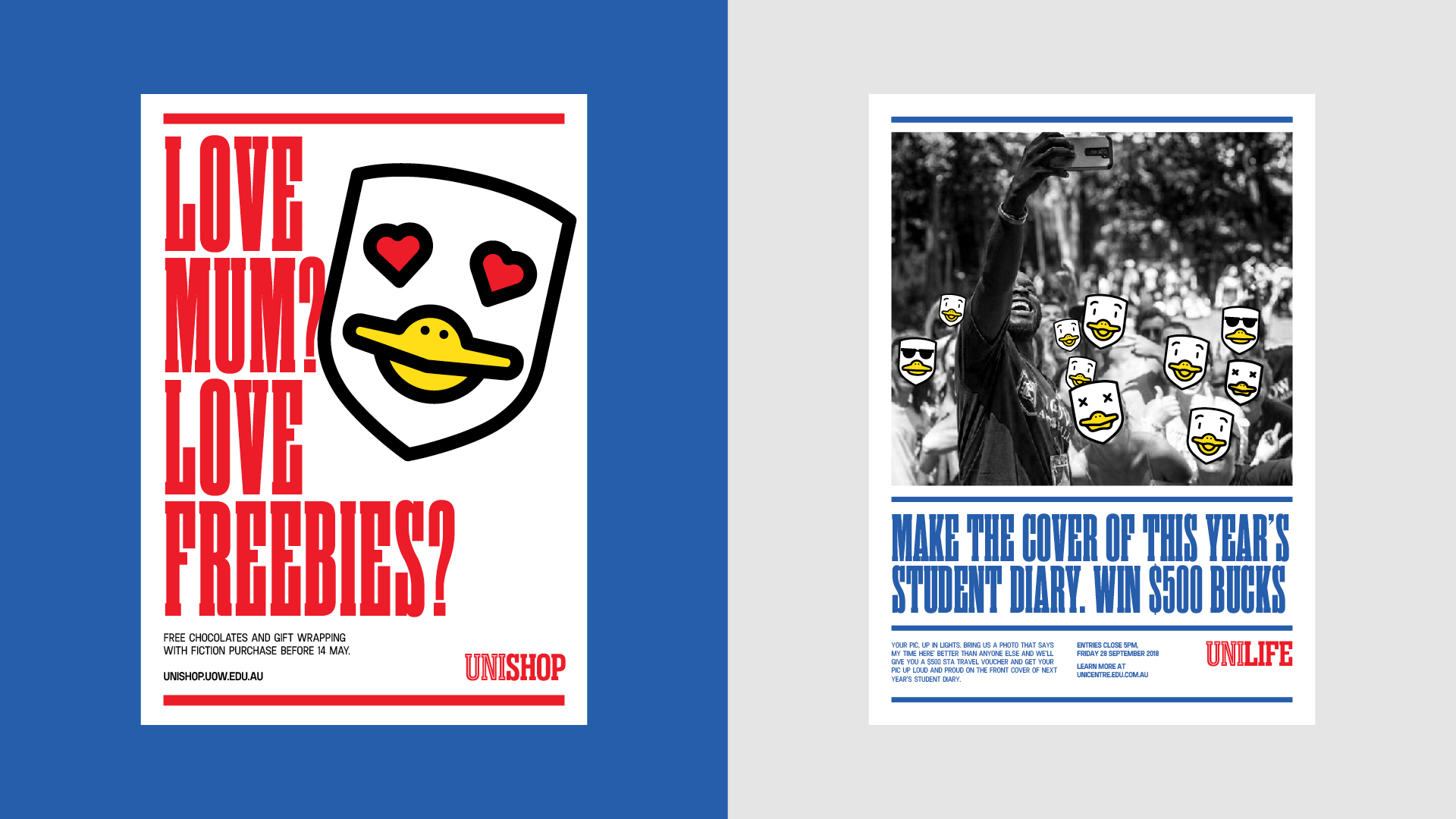 Agency
Design Director
Designer
Animation
Account Manager
Frost*Design
Alex Dalmau
Kieran Mistry
Andy Lawrence
Phil Smith